Argentine yerba mate Taragui with the orange flavour
2020-11-16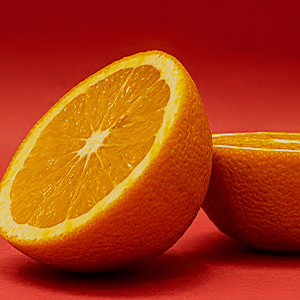 The opinions on flavoured Taragui's products are divided. Some people prefer the previous version of these products that contained pieces of dried fruit. The new one does not contain fruit but it also makes an interesting proposition. Is it worth trying?
First impression!
The reviews on the previous yerba mate Taragui Naranja de Oriente with pieces of dried orange were rather good. But now let's focus on the newer one that was launched as a part of the series "Flavours of the world". The packaging was designed practically from scratch - it doesn't seem strange as it would be weird if a new product was packed into an old packet. The whole series looks good, it associates with refreshment and fruit and is really neat.
On the packet, there is nutrition declaration, information on how to prepare the warm infusion and a short note about the amazing orange flavour in this product. There is also information about the composition: yerba mate and nature-identical flavour which is claimed to make 1,8% of the packaging.
Let's open the packet and smell it. It's delicate, yerba mate is barely felt. This product contains a big amount of twigs and dust - we would say that there is a bit less dust than in Taragui Elaborada and the leaves are finely and medium cut.
How does it taste?
After pouring it with water, the orange flavour becomes much juicier. How does the warm infusion taste? It's hard to say. The orange is felt in smell but it's a bit artificial which is stressed by the fact that it isn't that strong in taste. One can say that the bitterness was combined with the aroma. Of course, this product is a good option for beginners - in the end, the aroma smells and tastes like a natural one - maybe it's not identical with fresh oranges but it's acceptable.
After a few water refills, it becomes even better and tastier - the aroma loses a bit of its intensity and the infusion becomes subtler. The bitterness is delicate and perfect for everyone who begins their adventure with yerba mate or prefers delicate mate tea kinds that may be a great way to try products different from classic ones.
Taragui Naranja de Oriente as terere?
The smell after pouring it with water is a bit fresher and reminds of oranges. During the first refills, the aroma is rather delicate as it needs some time to brew in cold water. If you want to feel a strong taste of Naranja de Oriente, wait for a bit. Terere is a perfect option for a hot summer - it's refreshing and sweet. However, after drinking big amounts of such infusions you may have the impression that the aroma is artificial. Nevertheless, this product is worth trying - it will be perfect if you are looking for something new. Check it!
Recommended

£3.50
£7.00 / kg

£6.21
£6.21 / kg