Wanna quit smoking? Perhaps… yerba mate will help you!
2021-03-05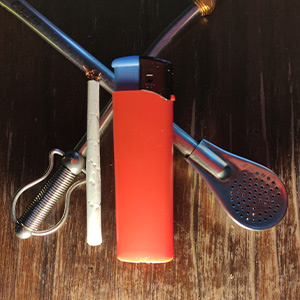 You've probably heard the humorous term "ashtray" refering to bitter, most often Paraguayan yerba mate like Pajarito. All by associating the characteristic smoky aroma with tobacco smoke. Meanwhile, unlike cigarettes, yerba mate has a positive effect on health and it can actually help in the fight against nicotine addiction! Find out why!
Nicotine is highly addictive, and the harmful effects of cigarettes on one's health contribute to the death of millions of people each year. Many of those who struggle with this addiction, discouraged by unsuccessful attempts to quit, often resort to alternative methods. Recently, we have come across statements on the Internet of people who got rid of the unhealthy habit with the help of infusions based on Paraguayan holly!
Yerba mate instead of unhealthy habits. What exactly is it about?
Nicotine is the substance that makes smoking enjoyable. It causes adrenaline release which leads to short-term, but manifested in various ways, stimulation of the body. However, addiction to cigarettes is more than that. Smokers also quickly get used to the habits and specific movements performed during smoking. According to some internet users, yerba mate can help replace them. Well, isn't smoking a bit like drinking yerba mate? Gourd, like a cigarette, allows you to occupy your hand. During a break at school or work, you can take it with you and allow yourself a few minutes of relaxation. What's more, it is worth noting that while sipping yerba through a bombilla, we make a similar movement to a smoker taking a puff.
Yerba mate tea instead of cigarettes. Absolutely worth trying!
We know very well that fighting tobacco addiction can be a huge challenge. So it's not like we're giving you a supposedly "revolutionary" solution. However, it seems to us that it is worth giving yerba mate a chance in this situation. Who knows, maybe a healthy habit of drinking a brew will help eliminate cigarettes from your life for good?