Black Week in our yerba mate shop until Monday. Check out the deals!
2021-11-26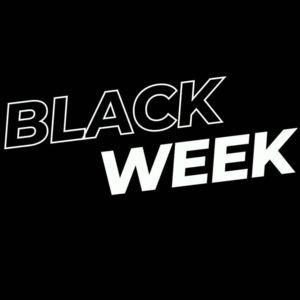 With so many promotions for this year's Black Week, some of you will find it hard to make a choice. That is why, thinking of all those who are undecided, we present our subjective "the best of" this year's pre-Christmas bargains. Check out the blog and find inspiration!
During Black Week and other campaigns, many shops discount less popular, less frequently chosen products. Not us! Take for example Verde Mate Energia Guarana. This mate tea has been the leader of bestseller rankings for years and does not need any additional advertising. Nevertheless we decided to significantly lower its price! Only now you can get a half-kilo pack of this famous stimulating mate for HALF the price!
Want to encourage your loved ones to try yerba mate? Don't persuade, just buy and give them one of our special Christmas gift sets! Each of them contains all the necessary accessories and mate tea in form of samples or regular packs. Especially interesting will be those with limited winter yerba variations and gift packaging. Such as the set we link in this post.
.
Yerbomos 4.0+, the latest version of the famous accessory combining the functions of a thermos, a bombilla and a bidon, is indispensable for every mate tea fan! Thanks to it you can take your favourite infusion to work, school, on a trip or to the car and enjoy your drink in complete comfort. Do not hesitate and join thousands of satisfied Yerbomos users! And there's a great opportunity to do so - only for Black Week you'll get it at such an insanely low price!
Recommended
£ 8,50£ 3,98
£ 7,96 / kg
£ 15,00£ 8,90