Can pregnant women and lactating mothers drink yerba mate?
2021-12-13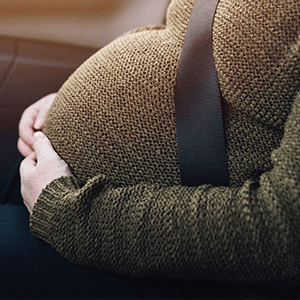 Today we will try to answer a question that is quite often asked on yerba mate discussion groups and in emails and phone calls to our consultants: is it safe to drink mate tea during pregnancy and breastfeeding? We analyse the arguments 'for' and 'against' in our latest post!
Can you drink yerba mate while pregnant?
The first issue we will address in today's post is the consumption of yerba mate by women who are expecting a baby. As you probably know, it causes controversy mainly due to the high caffeine content of the brew. According to many experts, the safe dose of this substance during pregnancy is a maximum of 200-300 milligrams per day. If it's exceeded, a number of dangerous symptoms can occur, the most important of which is an increase in blood pressure, posing the risk of abnormal maturation of the placenta. While bearing in mind the possible consequences, let's not forget that a 250 ml serving of mate contains only about 70-90 mg of caffeine. This is roughly three times less than the upper limit. Conclusion? Pregnant women can drink mate tea, but they should do it in moderation. Caution pays off. In reasonable quantities, mate can be an excellent remedy for chronic fatigue and feelings of apathy. Many women will also appreciate the positive effect of the infusion on intestinal peristalsis and its high antioxidant potential which translates into a strengthening of the immune system. At the same time, we emphasize that all decisions regarding the diet and its influence on health should be absolutely consulted with a doctor. His/her opinion is crucial in this situation.
.
Breastfeeding and drinking yerba mate. Is it a healthy combination?
Another issue is directly related to the one discussed in the previous part of this text, which raises no less questions and doubts: can a breastfeeding woman use yerba after giving birth? According to scientists, caffeine, whether it comes from coffee, energy drinks, or mate, penetrates breast milk. As a result, the child who consumes it may become hyperactive and have trouble sleeping and increased defecation. However, the researchers stress that such symptoms are not frequent and refer mainly to situations of extreme overdose. The upper limit is reported to be around 200-300 milligrams of the substance, which corresponds to 2-3 portions of the infusion on average. However, the undesirable effects mean that most mothers simply give up coffee or yerba during breastfeeding. The final decision in this matter is of course up to the ladies themselves, and if anyone is to influence it, it should preferably be a doctor. Consulting a professional is always a good idea!