Christmas with mate tea – what to get your loved ones?
2020-12-11
Christmas is coming and the gift madness is in full swing. If you still haven't decided what to get your loved ones, we've prepared some options that may help you with this problem. But remember - the time is running!
Yerba mate for Christmas – try these products!
Winter is a special time when warming, spicy flavours dominate - thanks to them even the coldest days become beautiful. Among the winter products, you can find e.g. Soul Mate Frosty Season - organic mate tea with lemongrass, cloves and cinnamon, full of warm, relaxing aromas. Yaguar Winter Prune is yerba mate with an aroma of dried apples, plums and cinnamon - flavours of Christmas spent with family! A similar, yet more delicate option is green mate tea with apple and cinnamon - Verde Mate Winter. All products that were mentioned so far, belong to the limited edition and will only be available in the fall and winter season. If you want to try them, hurry up! Such a gift will surely appeal to every mateist. You can buy these products also in special gift sets.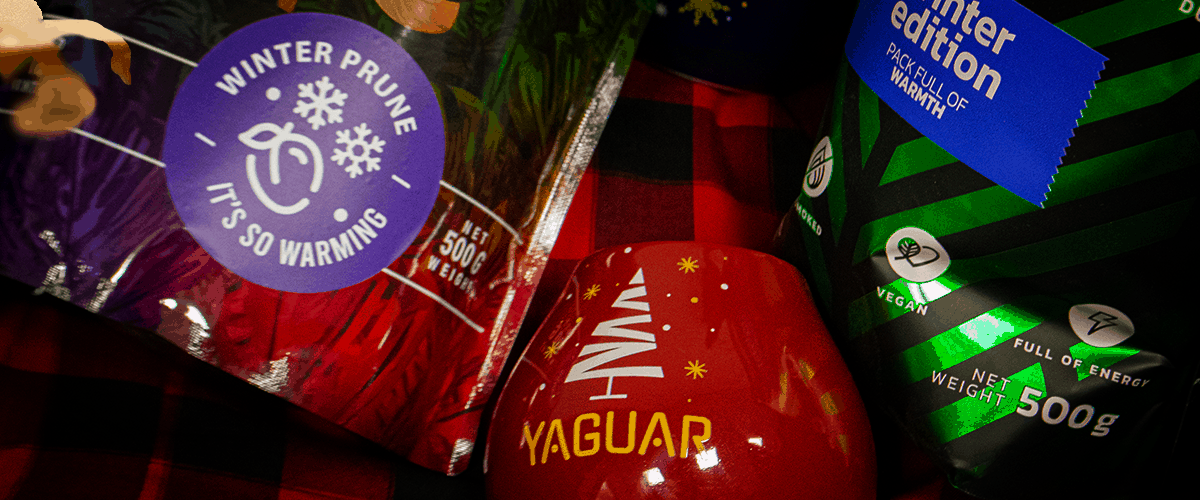 Yerba mate sets in the winter version
Another great option is to buy a special Christmas yerba mate set - those are available at our shop in a few versions. You can buy e.g. a special Christmas mate gourd with a bombilla and yerba mate packed in a decorative box. This is an excellent solution for everyone who doesn't like wrapping presents. You can also buy sets with regular mate gourds that you can use through the whole year. Sets contain both classic and flavoured products. Christmas yerba mate set is a great gift idea for a loved person no matter if they are advanced mateists or have never tried it. Yerba mate connects people and this season is a great time to instil this passion into your family and friends!