How can you enhance the taste of the brew? Additives for yerba mate
2022-04-13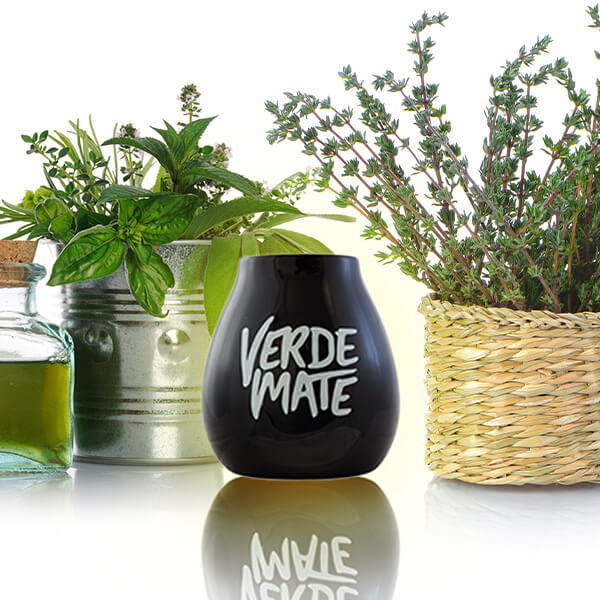 Do you drink the same yerba mate day after day and although you love it, you are a little bored with the taste? Have you bought yerba mate that you don't like, but you don't want to throw it away? Or have you just started with drinking mate and don't quite like the characteristic bitter taste of this South American tea?
What can you add to yerba mate?
Yerba mate is becoming more and more popular all over the world, so apart from packs containing pure dried ilex paraguariensis, you can easily get various already-packaged blends with the addition of herbs, fruits, oils and aromas. The companies producing yerba mate compete each other in inventing new flavour variants to satisfy the palates of their customers. Of course, there is a huge group of yerba drinkers who insist on the natural, traditional taste of the green drink of the Guarani Indians, but sometimes even the most devoted yerba fans can get bored. A standard pack of yerba mate usually holds half a kilo of dried leaves, which is quite a lot. It may turn out that you don't like a particular mixture, or that you simply use it so rarely that it's not worth investing in a product which will sit on the shelf and get stale after some time. In this case, it is much better to get your own additives for yerba mate - often fresh and from a source you can verify. So what can be added to yerba mate?
Herbs, spices and edible flowers
Herbs are the most popular ingredient in yerba mate blends. You can mix yerba mate yourself with herbs that you probably have in your kitchen or that you can easily get at the nearest herbal shop: mint, lemongrass, melissa, sage, lavender, cistus, chamomile or nettle. Herbs deepen the flavour of yerba mate and, in addition, often supplement it with a number of valuable properties. Spices such as ginger, cinnamon, anis or cardamom also add a very interesting flavour to the yerba mate infusion. Yerba mate blends are often enriched with edible flowers which you can also add yourself: petals of jasmine, cornflower, rose or marigold. The flowers not only contribute to the taste of the infusion, but also to its aesthetic aspect. Although it's easy to buy a ready mix, it's worth experimenting and choosing the perfect proportions for yourself. An interesting way to complement the taste of the drink is also adding freshly cut herbs - leaves of mint, basil or thyme, which will completely change the character of the infusion you have prepared.
Fruits
It is a great idea to add fruits to the infusion - dried, candied, freeze-dried or fresh - to add variety and soften the bitter taste of pure yerba mate. In the already-packaged mixes offered by different yerba mate brands you can find such additives as peel of lemon, lime or orange, candied pineapple, mango, papaya and passion fruit pieces, as well as dried raspberries, strawberries, apples, pears and many, many more. But nothing can replace fresh, juicy fruit. You can put into your mate gourd some freshly cut slices of lemon or orange, pieces of grapefruit, peach, mango, melon or watermelon. Fresh fruits go particularly well with cold yerba mate - poured over with ice-cold water or with the addition of ice cubes.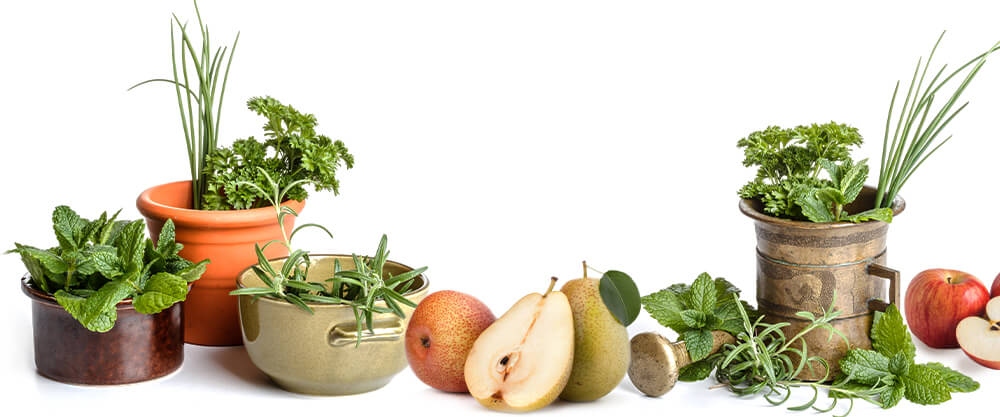 Sweet yerba mate
Drinking sweet yerba mate is not a crime. This is how Argentinians drink it and you can do it as well, if the taste is too strong for you. Regular white sugar can be used to sweeten the brew, but when drinking such a healthy and vitamin-rich drink, it is worth using natural sweeteners: cane sugar, honey, stevia, molasses or xylitol. If you want to sweeten the brew, it is better pouring it with sweetened-before water - this way you will not have to stir with a bombilla in a gourd and you will avoid clogging the filter.
What instead of water?
When preparing tereré, a cold version of yerba mate, you do not have to use plain water. You can pour carbonated water over the dry mate to obtain a nice sparkling drink. Sparkling water is only good for the cold version - it loses its bubbles after boiling. Still on the subject of cold yerba mate, it is worth mentioning tereré with juice, called "tereré ruso" - in honour of the Russian soldiers who fled to South America after the October Revolution. In this version, the dried yerba mate is poured with cold juice which neutralises the bitter taste of the holly leaves. The taste of the juice with which you make the drink is up to you and your imagination. Another alternative for making a drink based on yerba mate is "mate de leche", popular in Argentina, which is yerba poured over hot milk, with sugar added. This idea may seem a bit strange, but definitely try it out. How about yerba mate with alcohol? In South America, some people replace water with beer. Sometimes vodka or brandy is added to the traditionally prepared brew - this brew is very warming but also very bitter in taste.
Benefits of creating your own yerba mate blend
There are plenty of ideas how to diversify the taste of yerba mate, and the only limitation is your imagination. Yerba mate is a very graceful material for experiments, so it is worth to think and look for interesting solutions, guided by your own taste. Preparing mixtures on your own not only gives you more control over the taste and intensity of additives, but also saves money. By adding your own additives to the gourd, you can be sure of their quality and where they come from. Fresh herbs and fruits will provide completely different flavours than the dried and candied additives in already-made yerba mate blends. Sweetening the yerba or pouring a different liquid than water over the dried mate will be a completely new experience.