New delivery from Argentina. Proven classics and... new products!
2021-02-03
In our latest delivery from Argentina, you will find not only the famous yerba mate brands that we have been offering for years. We decided to extend our offer with few completely new products. Some of them you've certainly never tried before!
Verdeflor Menta. Herbal yerba mate tea from Argentina now available!
Verdeflor brand hails from the province of Misiones and it's been produced for almost four decades now. The company specializes in flavored yerba mate with fruit and herbs. Although Verdeflor has never been one of the bestsellers, it offers excellent quality mate with natural ingredients. In our online store you will find Verdeflor Menta, a flavour variation with mint and poleo (Latin for lippia turbinata) characterized by gently refreshing aroma with a hint of citrus. In our opinion, it is similar to the flavored products from Cachamate. If you like them, you'll love Verdeflor Menta. Interested? Here's a link to the offer!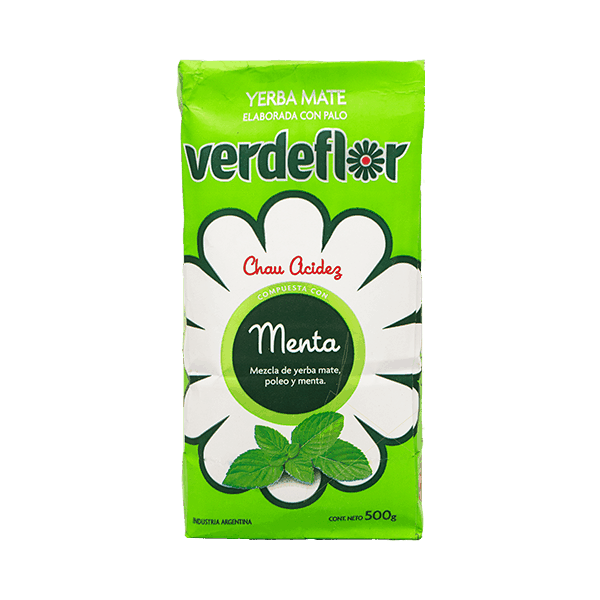 Chamigo Suave Compuesta con Poleo. I bet you haven't tried this yerba mate tea before!
Although it is produced by the Molinos company responsible for the popular Cruz de Malta, Chamigo is a yerba mate brand that is hard to find in Europe. In Argentina, it is promoted as a product with milder bitterness and is willingly recommended to beginners. No wonder as it consists of large green holly leaves accompanied by sticks and dust. The whole is characterized by a delicate, crisp aroma with a slightly citrusy note provided by the poleo herb present in the mix. Interested? Check it out here.
Liebig Original. The yerba mate classic finally in our store!
Liebig is one of the most popular Argentine yerba mate brands. We are surprised ourselves that so far we have not included it in our store's offer. From now on, however, it is a thing of the past. Now you can be tempted by Liebig in the classic version of elaborada without flavorings. What distinguishes it from other traditional mate from Argentina? First of all, long seasoning. It is thanks to this process that the brand's yerba has a slightly bitter taste with a delicate sweet note. Do you have a taste for Liebig? Just proceed to our offer!
Recommended

£8.00
£16.00 / kg

£5.10
£10.20 / kg

£7.00
£14.00 / kg