New flavors with organic hemp! Not only yerba mate...
2021-06-02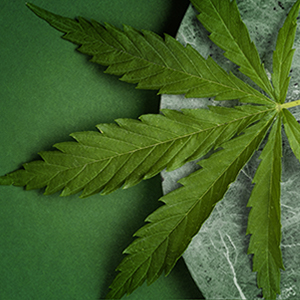 Ladies and gentlemen! We are proud to present you something completely new - Soul Mate Orgánica Cannabis and Guayusa Pachamama Cannabis! Energizing blends with a natural and unusual composition. If you want to know more, read on!
Soul Mate Orgánica Cannabis. The first cannabis yerba mate with an organic certificate!
The producer of the Brazilian brand Soul Mate Orgánica continues to surprise us! One of the latest offers from local growers is a completely new yerba Soul Mate Orgánica Cannabis. Probably the faithful fans of yerb from this manufacturer know very well that it focuses on nature and ecology. It is no different in this case. The product is certified organic, which translates into its taste and quality. Beginners will surely like this new mix as well, because thanks to the warm air drying process, the final product is practically bitterness-free. The addition of guayusa gives the blend a real energizing character that has been somewhat toned down by refreshing mint and lemongrass . However, the most important ingredient of yerba is the title hemp, more precisely hemp flour, and it is thanks to it that the composition gains an unusual vegetable character, which tastes a bit like nuts. Please note that the cannabis used in the mixture does not have a psychoactive effect! Yerba mate by Soul Mate Orgánica has been appreciated for years by experienced mate fans, but also by environmentally conscious customers. The brand's products do not contain potentially harmful, artificial additives, unfortunately present in many food products. This is another reason why you should try them!
Pachamama Cannabis. Organic guayusa with Hemp!
Another of the premiere products is Guayusa Pachamama Cannabis, which almost 90% of the composition is ilex guayusa called the sister of yerba mate. Its biggest advantage is a strong stimulating effect, at the source of which is a high caffeine content. It is therefore a great and healthy alternative to energy drinks. The blend also consists of hemp flour, lemongrass and rosemary, and the natural binder of the whole is orange oil. What's more, the Pachamama brand is a pioneering brand on the European market and at the same time is the first organic guayusa from a certified plantation. Advanced mate tea fans will undoubtedly notice its natural and mild taste. For beginners and those not yet used to the typical vegetable flavor, we recommend combining the infusion with fruit, juice or simply with yerba mate. Guayusa Pachamama Cannabis will be a great supplement to the daily diet, and people doing manual work and intellectual workers will gladly replace their everyday coffee with it. Each serving of guayusa tea contains on average up to 3% pure caffeine ! Get a dose of natural stimulation with Guayusa Pachamama Cannabis and let your imagination run wild towards the equatorial forests of Ecuador!