New organic blends of Guayusa Pachamama with fruits and herbs. Check them out!
2020-07-09
Guayusa originates from the Ecuadorian tropics. Just like yerba mate, it contains large amounts of natural caffeine and stimulates very well. In addition, it supports brain work by improving memory and concentration, has a calming effect and helps achieve a state of blissful relaxation. The mild taste of guayusa is devoid of bitterness, which makes it perfect to combine with natural ingredients like herbs and fruits. The best proof are three new flavoured Pachamama blends that have just appeared in our store! Just like the traditional guayusa, they all have an organic certificate. In the composition you won't find any artificial ingredients or flavouring . Each is based only on the plants themselves in its genuine, unprocessed form. With the latest flavours of Pachamama in the latest flavors, you are guaranteed to experience the highest quality product as close to nature as possible!
Here are the latest blends from the Pachamama brand:
Delicate fusion of guayusa and jasmine. The subtle scent of flowers perfectly complements the gentle nature of guayusa. The brew has a noticeable, yet smooth aroma. In addition to its great taste, the health benefits of jasmine are worth mentioning. The plant is appreciated for its antibacterial and antiviral properties. It also used in cosmetics as an ingredient in skincare creams. Combined with Guayusa Pachamama, rich in vitamins, minerals and natural caffeine, we get a balanced and subtle mix you'll certainly fall in love with!


Mint and lemon is a perfectly refreshing duo. It is widely known that the combination tastes great with yerba mate. It turns out that also Guayusa, her Ecuadorian cousin, excels in this type of fusion. Lemongrass and lemon zest create a wonderful fruit base with a slightly bitter note. Mint adds herbal depth to the whole. Guayusa, although delicate, does not lose its flavour among other ingredients. On the contrary; its subtle aroma combines all the ingredients present in the mix. Pachamama Menta Limón contains a lot of caffeine and stimulates well. In addition, it has a positive effect on health. Lemon peel is an excellent antioxidant, while lemongrass and mint have a positive effect on the metabolic processes in the body. You have to try it!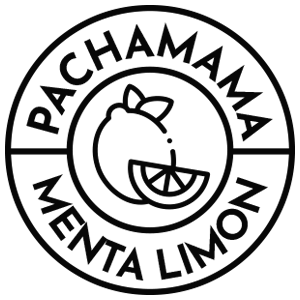 Lavender is a herb known for a wonderful aroma and valuable antiseptic properties. Sometimes used in cosmetics and cooking, today it debuts in an innovative fusion with ilex guayusa! Pachamama Lavanda impresses with its delicate aroma and taste devoid of the bitter notes. As you know, in addition to energizing properties, guayusa soothes the nervous system. It will let you dive into a state of blissful relaxation. Highly recommend!